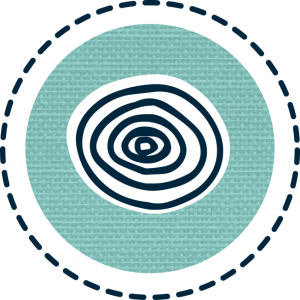 Respect Traditional Owners and Landowners
When accessing Victoria's public land, it's important to be respectful of others including landowners and Traditional Owners.
When camping on Victorian Crown water frontage it is important to remember that these areas are often next to working farms where people live and have maintained the land, often for generations.
Always be courteous and respectful in your dealings with landowners and remember that they are your neighbours, and you are representing all fishers and campers to them.
Respect adjacent private property, gates and fencing, livestock and watering points.
Under no circumstance are you allowed to cross private land to get to Crown water frontage, except with the private landowner's permission.
Respecting Traditional Owners
Traditional Owners have a cultural responsibility to care for their land and ancestral sites. Responsible campers have an obligation to assist Traditional Owners to manage and heal country. 
Do not disturb cultural heritage sites, middens or artefacts under any circumstances. 
What if I have found an Aboriginal place or object?
The Aboriginal Heritage Act 2006 requires that the discovery of Aboriginal cultural heritage places or objects on any public or private land in Victoria be reported to First Peoples – State Relations
Respect and don't disturb sites of cultural importance
The Aboriginal cultural heritage fact sheets provide information about the types of Aboriginal cultural heritage found in Victoria.
View fact sheets here. 
Are Aboriginal cultural and heritage sites protected?
Yes. Every Victorian has a responsibility to protect Victoria's unique Aboriginal cultural heritage.
Under the Aboriginal Heritage Act 2006 it is an offence to harm Aboriginal cultural heritage, even unknowingly. Land close to waterways is more sensitive for Aboriginal cultural heritage.
DELWP and Parks Victoria are committed to partnering with Traditional Owners to protect their Country, and the unique natural and cultural values that their cultural landscapes contain.
The assessments of licensed areas will ensure appropriate measures are adopted to ensure Aboriginal cultural heritage is protected.
This will provide certainty and confidence to users that they are free to enjoy these precious landscapes without fear of causing harm to irreplaceable Aboriginal heritage.